The 2017 ut99.org ChaosUT Mapping contest
Attachment: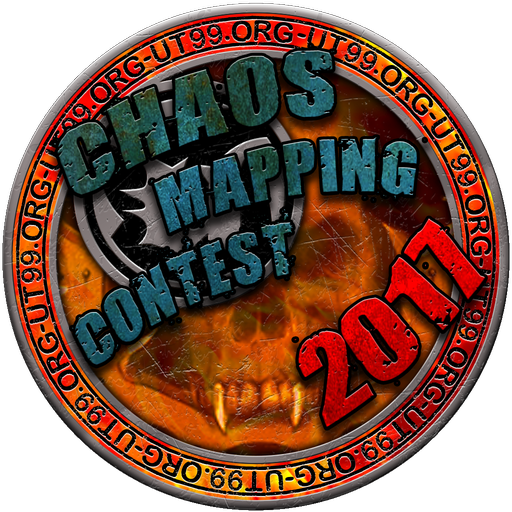 ut99org_cmc.png [ 459.3 KiB | Viewed 89 times ]
The industrious UT99.org community is having another of their regular mapping contests, but this time it is going to be themed for Chaos

Hooray ! we say

This coming Halloween there will be plenty of suitable maps for hosting on a UT99 ChaosUT server.
The contest ends on the

13th of October
, and is open to all.
If you are interested in playing or creating some new ChaosUT maps, head to the UT99.org site for details.
https://www.ut99.org/viewtopic.php?f=1&t=12367&start=0
_________________
Unreal Engine resources:
https://yourunreal.wordpress.com
Register your Unreal site at
http://forumdirectory.freeforums.org
Who is
Dr.Flay
?